Wij kijken vooruit.
Een totaalaanpak is altijd ons vertrekpunt. Geen hokjesdenken, wel in functie van de consument. Slim, efficiënt én effectief. Geen standaardoplossing, maar volledig op maat. Met focus op wat je nodig hebt om beter, sterker of groter te worden.
De voortdurende ontwikkeling van brainpower staat daarbij centraal. Inhoudelijk, want zo houden we onze expertise op peil. Maar ook over de evolutie van onze samenwerking denken we na. Vlot en correct samenwerken, dat is voor ons cruciaal.
Uitgelichte cases.
Duvel voor iedereen.
Brewed to be lived. Een nieuwe slogan die in de verf gezet moest worden. Met een ware brand uplift én een hogere aankoopintentie als resultaat.
Ontdek de case
Moernaut, een unieke strategie.
Als lokale speler het hoofd bieden aan de grote (digitale) retailers? Dat doen we samen met Moernaut.
Ontdek de case
De uplift van de Dag van de Wetenschap.
Minder budget, meer bezoekers. Een mooie realisatie voor 'De Dag van de Wetenschap', het grootste wetenschapsevenement van Vlaanderen.
Ontdek de case
"De mannen en vrouwen van OMcollective zijn zot van digital! Altijd paraat om de nieuwste insights te delen. Toppartner om onze marketing mee uit te bouwen, met sterke resultaten als gevolg."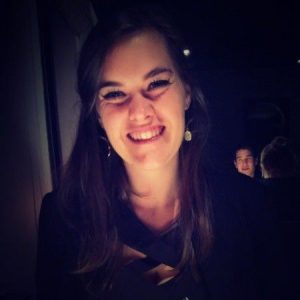 Valérie Van Herck
Marketing Officer
Dockx Group