Slim en flexibel.
Je wil digitaal groeien maar weet niet waar te beginnen. Je zoekt een expert met digitale vaardigheden. SEO, SEA, scrum, copy, noem maar op. Je hebt nood aan een tijdelijke vervanging of je hebt een groot project in het verschiet. Wij voorzien je van een digitaal expert met de juiste skills én ervaring.
Die expert kiezen we met zorg uit ons uitgebreide netwerk van eigen consultants en freelancers. Eén voor één masters in hun vakgebied. Met de juiste blik vooruit. Het behalen van jouw targets en ambities.
De match tussen jouw bedrijf en de expert staat bij ons centraal. Het ideale profiel, maar geen klik? No go! Enkel bij een goed gevoel én het juiste profiel gaan we samen aan de slag.
Ons werkveld.
Marketing
Digitale marketing, SEO, SEA, e-commerce, marketingstrategie, performance marketing, offline marketing, social media marketing, content marketing
Communicatie
Copywriting, interne communicatie, externe communicatie, crisiscommunicatie
Web
UI, UX, Front end development, webdesign, webmaster
Management
Digital project management, marketingmanagement, community management, CRM, communicatiemanagement, e-commerce management, social media management, change management
Een match op maat.
De behoeften van jouw bedrijf zijn het startpunt van ons maatwerk. Korte of lange termijn, specialist of strateeg, we go the extra mile. Met een begeleiding van A tot Z, regelmatige evaluaties en bijsturingen waar nodig. Snel en efficiënt. Geen lange selectieprocedures, maar een slimme en flexibele oplossing voor jouw situatie. Power up!
Digital Marketing Strategist
Maarten Clochet
De uitvoering van taken is één ding, maar een minstens even belangrijk aspect is de frisse en kritische kijk die je als consultant hebt op hoe zaken intern verlopen.
Uitgelichte cases.
Duvel voor iedereen.
Brewed to be lived. Een nieuwe slogan die in de verf gezet moest worden. Met een ware brand uplift én een hogere aankoopintentie als resultaat.
Ontdek de case
Moernaut, een unieke strategie.
Als lokale speler het hoofd bieden aan de grote (digitale) retailers? Dat doen we samen met Moernaut.
Ontdek de case
De uplift van de Dag van de Wetenschap.
Minder budget, meer bezoekers. Een mooie realisatie voor 'De Dag van de Wetenschap', het grootste wetenschapsevenement van Vlaanderen.
Ontdek de case
"OMcollective heeft ons heel snel kunnen helpen met de juiste kandidaat. Er wordt bovendien sterk geïnvesteerd in kennis en het continu opleiden van de consultants."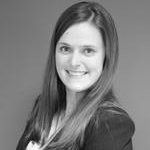 Femke Heens
Online Marketing Coordinator
Renson
Benieuwd naar onze aanpak?