Brains for brands.
Weten waar je naartoe gaat is een goed begin. De weg er naartoe uitstippelen is nog iets helemaal anders. Samen kijken we wat voor jou de beste manier is. De juiste combinatie van kanalen. De juiste types van boodschappen. Allemaal inspelend op jouw customer journeys. Jouw ambities en doelstellingen.
Daarbij vertrekken we van de huidige situatie. We nemen mee wat goed is en werken samen aan wat beter kan. Daarnaast laten we geen opportuniteit onbenut. Vol vertrouwen, met een gezonde dosis ambitie.
Voor ons is er maar één weg, de weg vooruit. Richting ons gezamenlijk doel. Met de nodige innovatieve oplossingen voor alle uitdagingen die we onderweg tegenkomen.
Ons denkwerk.
Audits
Een foto van de huidige situatie. Met learnings en hands-on tips als resultaat. Organisatorisch of kanaalspecifiek. Alles komt aan bod.
Digitale transformatie
Wij zijn jouw gids. Jouw steun en toeverlaat in de zoektocht naar maturiteit in een razendsnel veranderende digitale wereld.
Marketingstrategie
We schieten niet in het wilde weg. We zijn scherpschutters. Enkel relevante marketing. Zowel qua inspanning als qua boodschap.
Contentstrategie
Waardevolle content. Op het juiste moment verspreid. Zo krijgt jouw boodschap de aandacht die ze verdient.
Employer branding
Goede werknemers zijn schaars. Tijd om te tonen hoe goed jij voor hen bent. Een win-win situatie om te koesteren!
Tijd voor impact.
We houden geen rekening met wat 'normaal' wordt geacht. Wel met wat voor jouw situatie de beste oplossing is. We gaan niet aan de slag met Facebook als dat voor jouw situatie geen meerwaarde biedt. We gaan samen op zoek naar zaken die impact hebben. Die jouw bedrijf vooruit stuwen.
Digital Marketing Strategist
Elke Reynaert
Onze kracht ligt in het bedenken, uitwerken en uitvoeren van strategieën die tastbaar resultaat opleveren. Door de nauwe samenwerking met onze klanten ontstaat een duurzaam partnership, verenigd door dezelfde ambitie en doelstellingen.
Uitgelichte cases.
Duvel voor iedereen.
Brewed to be lived. Een nieuwe slogan die in de verf gezet moest worden. Met een ware brand uplift én een hogere aankoopintentie als resultaat.
Ontdek de case
Moernaut, een unieke strategie.
Als lokale speler het hoofd bieden aan de grote (digitale) retailers? Dat doen we samen met Moernaut.
Ontdek de case
De uplift van de Dag van de Wetenschap.
Minder budget, meer bezoekers. Een mooie realisatie voor 'De Dag van de Wetenschap', het grootste wetenschapsevenement van Vlaanderen.
Ontdek de case
"OMcollective begrijpt ons als geen ander en gaat uit van onze sterktes. Ze zoeken mee naar manieren waarmee wij een publiek bereiken dat op zoek is naar winkels zoals de onze."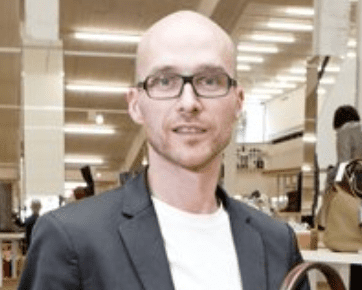 Rikkert Moernaut
Eigenaar
Moernaut
Benieuwd naar onze aanpak?